Logging in Direct Admin
There are 2 methods to do this.
Method 1 : Via Dashboard
Login at HostKoala Client Portal
Look for the Services Tab, and click on the service you want to log into.
This will create a dropdown tab, in which a Log In button will appear on the right. Click Log In
This will open up a large login splash page. Enter your login details, as shown above, and click Sign in to Account.
ATTENTION : Make sure after you copy and paste your username and password, there is no extra space before/after the username/password
Click on the eye icon to reveal the password. If there is an extra space after the password, delete it.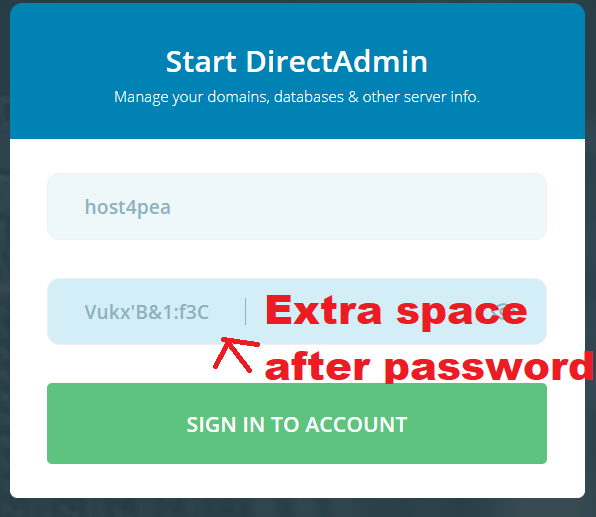 Click Sign in to account once you are done
---
Method 2 : Via Email
After signing up, and roughly 5 minutes, you will receive an email, titled " New Hosting Account Information " from sales[at]hostkoala.com
In that email, there will be the relevant information needed to log into your hosting account.
Open the Secure Control Panel link, and enter your Username/Password